Walser Subaru St. Paul Dog Park
Bring your pup with you to Walser Subaru St. Paul
We have a fully fenced outdoor Dog Park, located at 740 Concord St. S in St. Paul, MN. Walser Subaru St. Paul is a pet friendly dealership, hang with your furry friend while you wait for your vehicle to be serviced or shop for a new Subaru! Our Subaru Dog Park is open year-round and is regularly cleared of snow.
Our Dog Park includes:
Water & Bowls - because we know they're working like a dog
Treats & Toys - who's a good boy?
Cleanup Bags - let sleeping dogs lie, but not their mess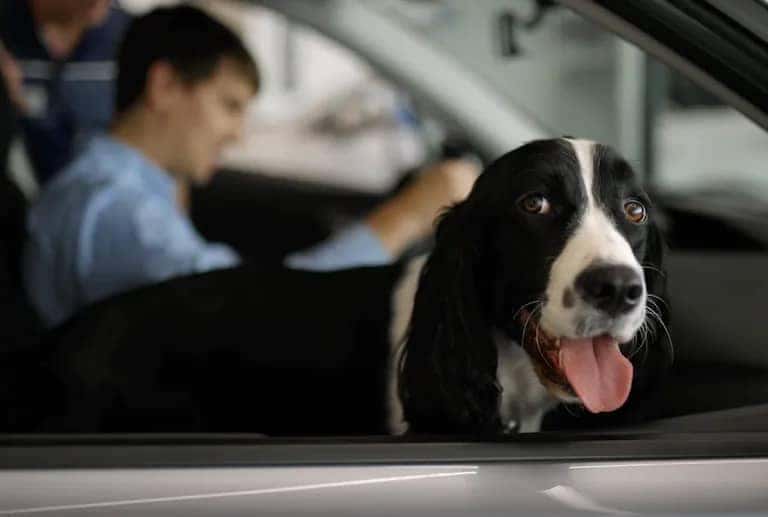 Shopping Has Never Been So Fun!
Where else can you shop for a new car with your pooch? Subarus are dog approved, so of course their vehicles are going to be up to snuff. Have you seen the "Dog Tested. Dog Approved." video series by Subaru? It only makes sense to bring your four-legged friend along on your shopping journey, after all they have to make sure the windows roll down just enough.
All new Subarus are created with pets in mind. In fact, Subaru partnered with the Center for Pet Safety to determine the best ways to protect pups traveling with their owners. Make sure to also check out our line of Genuine Subaru Pet Accessories, from back seat protectors to seat harnesses.
Unwind At Our Dog Park
Most dealerships make you wait in their customer lounge while your vehicle is being serviced. While you certainly can wait in our customer lounge, we provide the option of sitting back and enjoying the beautiful Minnesota weather with your canine company at our outdoor dog park. Sounds dreamy, right?
You might just find yourself bringing in your vehicle more often. It's a great chance for mans-best-friend to stretch those legs and get some interaction, all while crossing 'Oil Change' off your to-do list.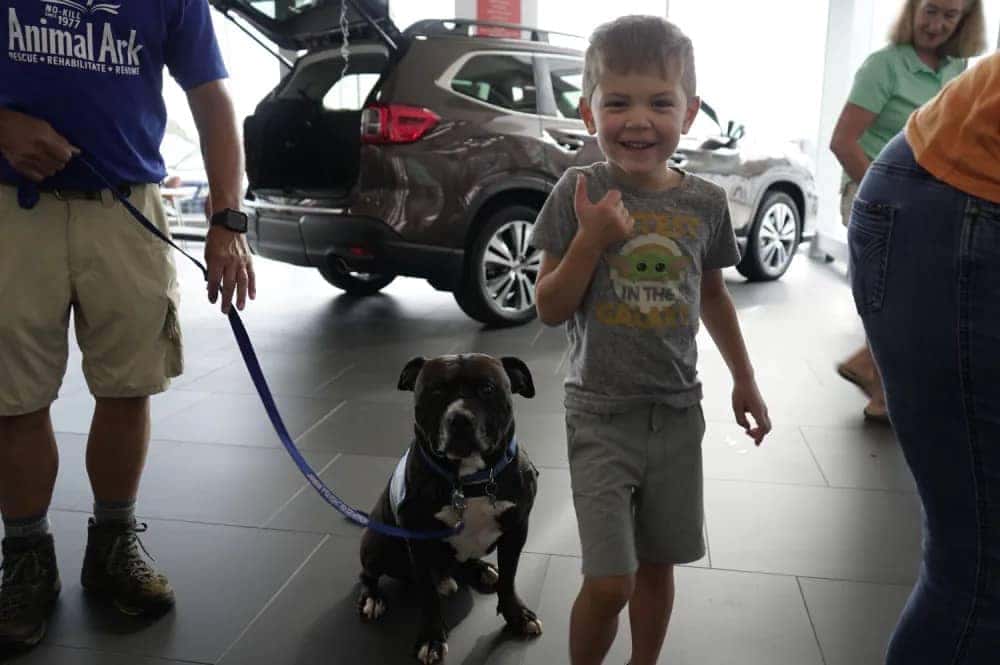 Pet Adoption Events at Walser Subaru St. Paul
Don't have a pup to call your own or looking to add to the pack? We host an annual pet adoption event during Subaru Loves Pets month in October. We partner with our amazing local shelters, such as Animal Ark, to help find homes for dogs & cats in need. Make A Dogs Day is on October 22nd, which is a great time to make a dogs day by providing them a new home (hint, hint).