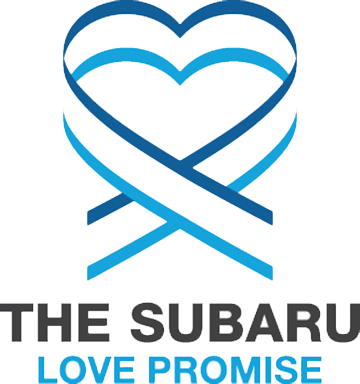 What is the Subaru Love Promise?
Subaru and our retailers believe in making the world a better place and the Subaru Love Promise is our vision of respecting all people. This is our commitment to show love and respect to our customers and to work to make a positive impact in the world.
How is Walser Subaru St. Paul dedicated locally to the Love Promise?
We believe that our role as a Subaru Retailer is to make a difference in our community and with each customer. Our company's Core Values are directly aligned with the Subaru Love Promise. - Do The Right Thing - Lead by Example - Display Positive Energy - Be Open Minded At our location you will be treated with honesty, empathy, appreciation, respect and professionalism. We look forward to earning your trust and assisting you now and in the future.
Chelsea Heights Elementary
Love Promise Stories from Walser Subaru St. Paul
Subaru and Walser Subaru St. Paul believe in making a positive impact on the communities in which we live and work. We uphold that belief through our Love Promise Community Commitment. Every month, we select inspiring stories from customers and partners from around our area who strive to support our collective commitment and feature them here
Broken dog in a Crate - Janet W
Otto embodied the type of worst-case scenario Animal Ark sees all-too-often. But his case was so severe it shocked even us. This English/French bulldog mix was found abandoned in a crate along I-94 in Minneapolis. A Good Samaritan found Otto and brought him to our shelter. Abandonment is cruel under any circumstances, but when combined with Otto's obvious physical and emotional neglect, even our seasoned staff wept in sadness and anger. Otto was in horrible physical condition. He was severely dehydrated, peeing blood, and suffered from Lyme disease. What's more, Otto had just one functional eye and exhibited aggression toward cats, dogs and small children. Otto found three separate homes but was returned each time due to his aggression issues. Just about the time we resigned ourselves to Otto being a full-time, forever resident of our shelter, a woman dropped by the shelter to meet him. There's a certain breed of pet owner in the world that seeks challenging cases like Otto's. This second Good Samaritan in Otto's life welcomed him into her home and gave him just the right mix of love, patience and discipline. Otto is well on his way to becoming a stellar canine. For Otto, the fourth time was a charm. He is happy, healthy and increasingly well-behaved in his forever home. Many shelters would have chosen euthanasia for Otto due to his physical and behavioral challenges. Not Animal Ark: We gave him the medical care, patience and TLC he needed 'til he found his forever home. Subaru's gift to our shelter allows us to focus on Otto's needs without adding the worry of financial constraints. We are proud to partner with Walser Subaru St Paul in this event and in future events when COVID no longer keeps us apart. Thank you from Animal Ark and all the future Otto's we can save!
---